Company
A fully integrated global pharmaceutical company
SK Biopharmaceuticals

is a global pharmaceutical company that develops new drugs in support of innovations in the medical field.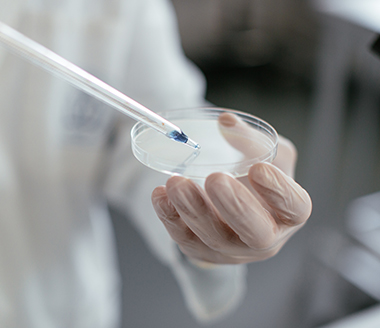 SK Biopharmaceuticals commenced research and development of new drugs in 1993 as part of our search for the next-generation growth engine of SK Group. The exciting ascent of SK Biopharmaceuticals began with opening the company's first Investigational New Drug Application (IND) with the FDA the clinical trial of a new candidate drug substance in 1996. Since then, the company has focused on the development of treatments for central nervous system (CNS) disorders and accomplished the following milestones: The company became ▲the first Korean company independently develop an investigational anti-epileptic drug through to an FDA approval (cenobamate), ▲a company that has made a successful out-licensing deal to commercialize its investigational anti-epileptic drug in Europe (cenobamate), ▲the first Korean company to discover and develop a compound to treat a CNS disorder, which was licensed out, and eventually approved by the FDA and EMA (solriamfetol). In addition, the company recently began research for the development of drugs to treat brain tumors, including metastatic tumors, based on our experience accumulated in research and development of treatments for brain disorders.
Currently, SK Biopharmaceuticals is conducting basic research for the development of innovative new drugs at the Life Science Research Institute in Pangyo Techno Valley in Gyeonggi Province. Further, SK Life Science, Inc. in Paramus, New Jersey, USA, is pursuing global clinical development and marketing. In addition, SK Bio-pharm Tech. Company, Ltd. in Shanghai, China is striving to secure opportunities for local strategic alliances to advance development and commercialization in China.
Global Network


SK Biopharmaceuticals aims to grow into a Fully Integrated Global Pharmaceutical Company (Global FIPCO), equipped with an entire value chain ranging from development and manufacturing to commercialization via our own sales and marketing organization.
Overview (Company Name, sident & CEO, Representative Business Categories)

| | |
| --- | --- |
| Company Name | SK Biopharmaceuticals Co., Ltd. |
| President & CEO | Jeong Woo Cho |
| Representative Business Categories | Pharmaceuticals and life science |
CEO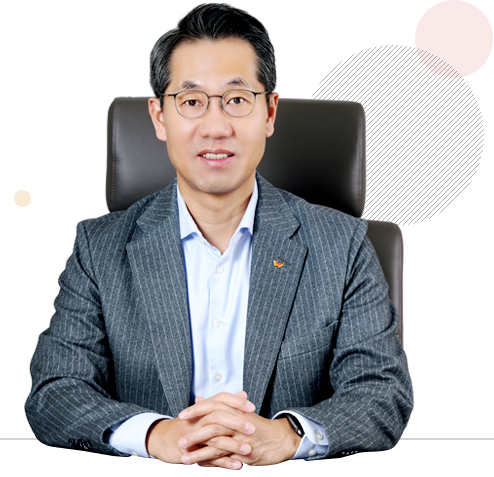 Jeong Woo Cho, PhD
President & CEO
Ph.D. in biology from the Texas A&M University Graduate School, College Station,
Texas USA
Director of New Drug Development Business Division of SK Holdings Co., Ltd. in 2008
Chief Operating Officer and Director of New Drug Business Division
of SK Biopharmaceuticals Co., Ltd. in 2016
2017 – Present: President & CEO of SK Biopharmaceuticals Co, Ltd.
and SK Life Science, Inc.
Vision & Purpose
Vision
By taking on the complex mysteries of the brain,

we make life better
Purpose
We believe there is more to life when you connect

health with happiness
Value
EMPOWER
EXCELLENCE

BE FULLY
ENGAGED

APPRECIATE
AND RECOGNIZE
PEOPLE

EMBODY A
PIONEERING
SPIRIT

ALWAYS DO
THE RIGHT
THING

INSPIRE
HAPPINESS!